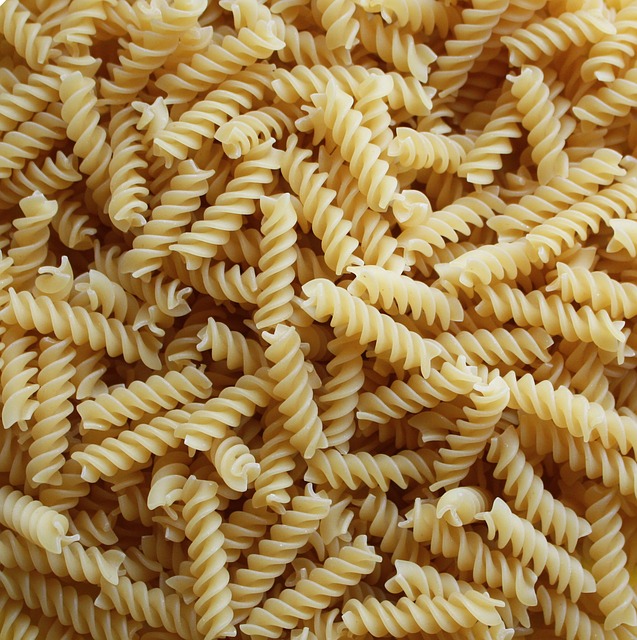 We conducted a healthy pasta taste test and discovered that not all noodles are equal. Here are the results.
Ah, comfort food. Whether it's your grandmother's chicken noodle soup or your Aunt Susan's famous mashed potatoes, certain foods bring back memories of family traditions and good times. Growing up, my comfort food was pasta topped with my father's tomato sauce. Pasta is still a staple in my home; my children love to help make my father's sauce recipe, and of course, choose the pasta.
It used to be that the familiar options for pasta were homemade (great if you had the time) or store-bought pasta made from refined flour. Today, the choices for healthful and fortified pasta are abundant, but choosing one can be overwhelming.
The Taste Testers:
Since spaghetti is the most popular pasta shape in my home, that's what we used in the healthy pasta taste test. I decided to conduct the healthy pasta taste test sampling five of the healthier-option pasta brands widely available. All pastas were either whole wheat, whole grain or fortified. In a blind healthy pasta taste test, nine children ages 6-11 tried all five pastas, rating them on taste and texture. We asked them to rate from 0 to 10, 0 being the least favorite and 10 being the best. The results of the healthy pasta taste test were surprising!
Healthy Pasta Taste Test Results:
#1 Favorite Overall Winner
Barilla PLUS Multi-grain Thin Spaghetti
This pasta received either a 9 or 10 from all of the children.
"Yummy from beginning to end." Lillianne H.
"I loved everything about it." Megan M.
"I loved it so, so much; there was nothing bad about it." Paige S.
Nutrition Facts: 2-ounce serving; 210 calories; 10g protein (the highest of all pastas sampled); 4g dietary fiber; 38g carbohydrate (the least of all pastas sampled). Visit barillaus.com.
Runner-up
Ronzoni Smart Taste Thin Spaghetti
These noodles received a rating between 8-9.
"Delicious!" Alys G.
"Very good." Carter R.
Nutrition Facts: 2-ounce serving; 170 calories; 6g protein; 5g dietary fiber; 40g carbohydrate. Visit ronzoni.newworldpasta.com.
The lowest-rated pasta of the group received comments such as:
"Yuck!" Jane M.
"Eww!" Owen R.
"Not very good at all." Kennedy C
"Icky and grainy." Landon G
If you've tried whole-grain pasta and given up because your kids didn't like it, try again. Your kids don't have to give up taste to get healthy fiber. Start out by trying the pastas that won in our taste test, and conduct a healthy pasta taste test of your own for your kids.
Nonno (Grandpa) Russo's Simple Tomato Sauce
Makes approximately 7 cups
Prep time: 10-15 minutes
Cook time: 30-40 minutes
1 (28-ounce) can crushed tomatoes in tomato puree
1 (28-ounce) can plum tomatoes
1 (6-ounce) can tomato paste
½ large can (14 ounces) water
½ cup olive oil
3 cloves garlic, minced
2 bay leaves
2 teaspoons kosher salt
½ medium white onion, minced
4 fresh basil leaves, rolled and cut into ribbons, or 3⁄4 teaspoon dried basil
2 Tablespoons fresh chopped parsley
1 Tablespoon dried oregano
¼ teaspoon crushed red pepper flakes (optional)
Pour crushed and plum tomatoes, tomato paste and water into a medium stock pot and mix until combined.
2. Add remaining ingredients and bring to a boil. Reduce heat and simmer for 30-40 minutes.
Thinkstock Photo
Variety is the Sauce of Life!
Use the basic recipe (above) and try these two variations.
Meat Sauce
1 lb. of your favorite ground meat (ground sirloin works well as does ground turkey breast)
3 Tablespoons olive oil
Brown meat in olive oil; drain off fat and add meat to tomato sauce.
2. Cook an additional 30 minutes.
Veggie Sauce
1 lb. mushrooms, any variety (I use baby portabellas, also called crimini or brown mushrooms)
¼ small white onion, roughly chopped
1 medium zucchini, cut in half lengthwise then sliced
1 ½ Tablespoons olive oil
Lightly sauté all veggies in olive oil then add to sauce.
Cook an additional 20 minutes.