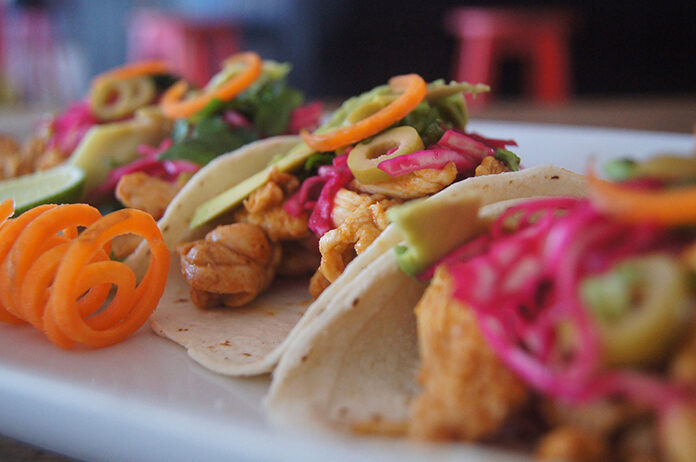 Taco Tuesday!
These tacos are a great mix of cool cucumber salsa and warm steak. Add a big green salad to make this a perfect summer meal.
Serves 4
Prep time: 30 minutes
Cook time: 12-16 minutes
1 lb. sirloin steak
Salt and pepper
Chili powder
1 cucumber, peeled and finely diced
1 jalapeño, ribs removed and minced
¼ cup finely chopped cilantro
1 Tablespoon lime juice
1 package soft tortillas
1 avocado, peeled, pitted and sliced
Heat the grill to its medium setting. Season the sirloin steak with salt, pepper and chili powder on both sides. Grill to desired doneness, approximately 6-8 minutes per side. Let rest 10 minutes before slicing.
While the steak is grilling, stir together the cucumber, jalapeño, cilantro and lime juice. Season with salt and pepper and set aside.
To serve: Pile sliced steak, avocado and cucumber salsa onto each tortilla. If desired, you can serve this as a buffet so everyone can create their own tacos.