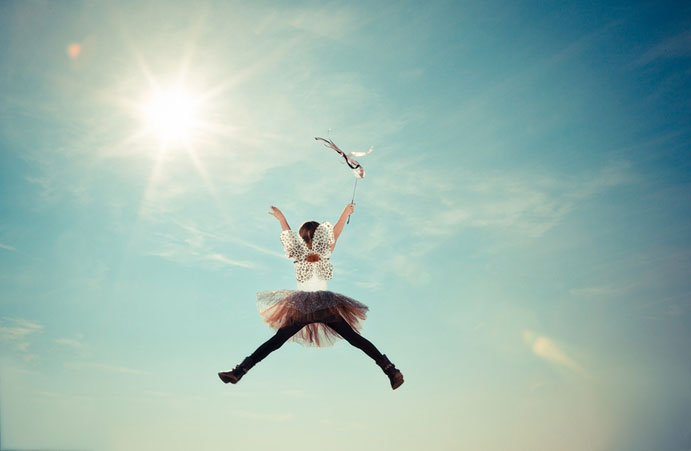 This year, skip the ready-made decorations and treats and show your children how to make the holiday beautiful—and delicious!
When my children were little, Hanukkah was a joyous time of bountiful presents and homemade latkes (potato pancakes). I can still remember the looks on their faces as they tore the gold foil off their chocolate gelt (gold foil-wrapped candy) and gleefully devoured it. Now that they're grown, my three grandchildren have become the center of the festivities, and each year they eagerly await the surprises their savta (grandmother) will bring them.
The story of Hanukkah is a rich and inspiring one: More than 21 centuries ago, the Holy Land was ruled by the Syrian-Greeks, who tried to forcefully Hellenize the people of Israel. Against all odds, a small band of faithful Jews defeated one of the mightiest armies on earth, driving the Greeks from the land and reclaiming the holy temple in Jerusalem.
When the Israelites sought to light the temple's menorah (the seven-branched candelabrum), they found only a single cruse of olive oil had escaped contamination. Miraculously, that one-day supply burned for eight days, until new oil could be prepared. Celebrate this miracle with your kids with these fun projects based on familiar traditions.
Remember, Hanukkah starts this year on Sunday night, December 8.
DECORATE
You can use these decorations year after year.
This menorah is just for the kids; it uses battery-operated votives found at any party store. The kids love to turn the switch on themselves and the lights last for hours.
• Use wooden pieces found at most crafts stores, glue and silver spray paint. The candles are actually plastic hair rollers covered in colored paper!
• The fun hanging "gelt" are plastic coins found at a party store. Hot glue them, back to back onto kite string, and hang them from the ceiling.
Pockets Full of Gifts
Many families give small gifts to children each night of the eight nights of Hanukkah after candle lighting. The kids will be so excited to see their gifts hanging on the wall in this
clever holder.
Use an over-the-door canvas shoe bag (found at any bed and bath store) and cut in half with scissors.
• Use your computer to print out the numbers then trace them onto the canvas pockets with carbon paper. Color in the numbers with a Sharpie or similar marker.
Pretzel Stars
• Melt a 12-ounce bag of chocolate chips in the microwave, taking care not to scorch. Stir until smooth.
• Use the melted chocolate as "glue" to hold the pretzel sticks together in Star of David shapes.
• Dip in more chocolate and sprinkle with blue sugar pearls.
Doughnuts
Makes 1 ½ dozen doughnuts
Prep time: 2 hours (includes 1 hour for dough to rise)
Cook time: 15 minutes
7 teaspoons dry yeast
¼ cup warm water
2 teaspoons sugar
1 egg
½ cup water
1⁄3 cup orange juice
Pinch salt
3 Tablespoons melted butter or margarine
1 Tablespoon oil
4 ¼ cups flour
½ cup sugar
Vegetable oil, for deep-frying
Confectioners' sugar, honey, chocolate glaze or cinnamon-sugar as desired (recipes follow)
In a large mixing bowl, dissolve yeast and 2 teaspoons sugar in warm water; let stand a few minutes until bubbly, then add the remaining ingredients. Knead about 15-20 minutes then
cover bowl and let rest until dough doubles—approximately 1 hour.
Roll out dough on a floured surface to ½-inch thickness. Cut into desired shapes with a cookie or doughnut cutter. Allow dough to rise again until doubled, approximately 30 minutes.
Heat 4 inches of oil in a 4-quart pot (see note above). Fry the dough; covering the pot will make the doughnuts expand. When the dough is golden brown, turn doughnuts over and brown on other side, uncovered. Remove with a slotted spoon to cool on a paper towel-lined platter. Sprinkle with confectioners' sugar or drizzle with other glazes if desired.